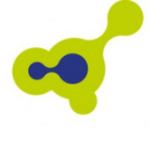 Public Project
Active 4 years, 2 months ago
The project "BioS: Digital Skills on Computational Biology" is approved in the European Framework of Erasmus+ / Sector Skills Alliances Programme. BioS aims at advancing the digital skills of medical doctors through the design, development and delivery of new modular vocational curricula on Computational Biology, as well as transversal skills, directly responding to skills needs identified by existing research evidence.
Healthcare is undergoing profound changes, driven by Bioscience and technological advancements, demographic shifts, and changing lifestyles throughout Europe, thus requiring medical doctors to expand their skills' palette.
Drawing on this evidence, BioS implements the design, development and delivery of the BioS VOOC, in accordance with ECVET/EQF/EQAVET, and through the BioS VLE, for the European professional core profile of Medical Doctors (ESCO-221), aiming, in particular, to upgrade their transversal skills as well as their occupation-specific skills (as shown in ESCO) in Medical chemistry (biomedical analysis), Medical statistics, Medical interpretation, and Clinical genetics, by introducing them in the use of Computational Biology for clinical applications. Moreover, the BioS joint training programme embeds work-based learning periods and transnational mobility, offering trainees the opportunity to gain practical, hands-on experience.
The purpose is to provide medical doctors with knowledge, skills and competencies, which will allow them to tackle effectively concurrent challenges in EU healthcare systems, services, and policies, in benefit of the health of EU citizens.
BioS establishes a multi-stakeholder partnership, comprising of 13 partners in 8 EU Member-States, and develops all its outputs in 9 EU languages, thus guaranteeing wide impact throughout the EU and beyond, while directly responding to the demand for coordination between policy makers, training and education providers and health professionals' associations, as it will produce Policy Briefs and Recommendations, thus contributing to the relevant policy agendas in national and EU level.
BioS: Digital Skills on Computational Biology for Health Care Professionals
Oh, bother! No topics were found here.
You must be logged in to create new topics.